Quickly and easily retrofit your hot tub light with this digital LED light made by ColorGlo. With 24 individual LED's, the Raydiance™ model is ideal for larger hot tubs and spas. It's as easy as changing a light bulb!
Features:
24 LEDs, ideal for larger spas (Also available in 9 LED Sparkler™ model for smaller spas)
Lasts much longer and uses much less power than incandescent lights, uses only 2.5W
LED lights are rated for life of 100,000 hours (approximately 11 years of continuous use)
High quality LEDs give you the brightest and most brilliant colours
Comes with 10 lighting modes which are controlled by a built in microprocessor. To change modes, simply double tap the light button on your spa's control panel
Picture shows multiple angles, sold individually
Additional 5 pin socket at back.
ColorGlo lights can be used in most portable spas with 12V AC wedge based lighting sockets. It is not compatible with spas with dimming systems. Front diameter of the Raydiance™ model is 2".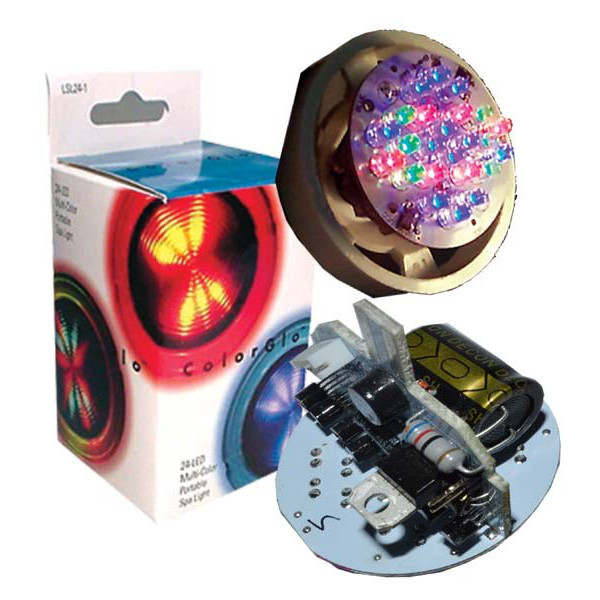 5 Year Manufacturer's Warranty