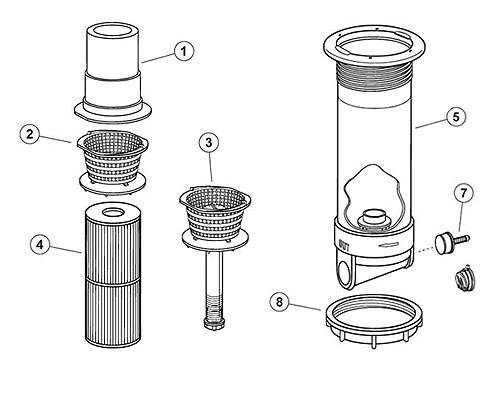 Rainbow Filter Parts
Rainbow Dynamic IV series replacement skimmer filter parts. Find the replacement skimmer basket and floating weir for your hot tub filter. Part #2 the basket is also available with the puck dispenser part #3.
The filter basket used the the DMF model filter canisters is very shallow only about 2" tall where the regular basket is about 4".
Rainbow skimmer filter parts
Sort By