Get the right information for your new hot tub pump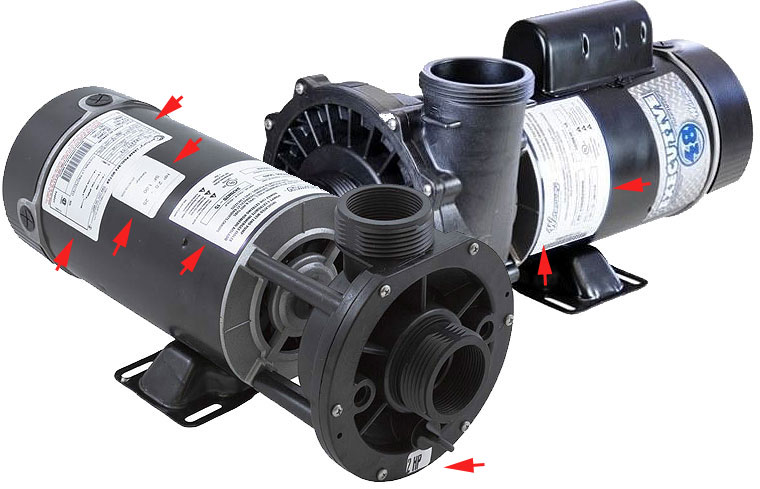 Where do I find the information on my old hot tub pump to purchase a comparable
replacement pump for my hot tub?
A. There are several ways to identify your existing pumps model, make and performance level.
First, look for the specification label(s) on the motor, it should have the RPM listed on it for high speed and low sped, It will also have the amps listed for high speed and low speed and some motors (Aqua-Flo pumps) have the HP listed on them. It is important to know the amp draw your old pump has on high speed as the new pumps high speed amp draw should never exceed that. This label will sometimes also have the pump manufacturer part number on it. It will also contain the serial number which is unique to each pump and does not correspond to any part number and cannot be used to find a matching pump.
There may also be a label on the pump from the wet end manufacture, Such as Waterway or Aqua-Flo which may have a part number on it. An example would be a Waterway pump may have the number PF-45-2N22 on it which is a part number for the wet-end.
What do I need to match on the new and old pump?