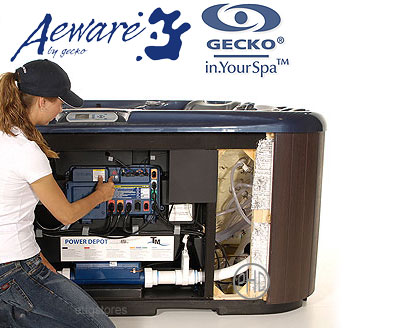 Gecko IN.XM2 Spa Pack
The Aeware IN.XM and the IN.XM2 spa pack was used in many feature rich hot tub spa brands sold in Canada.
If you need to replace your Gecko Aeware control system, consider replacing it with the same to ensure your premium hot tub continues to perform to the same specs the manufacture designed it for.
Call technical support and they will help you select the correct replacement Gecko spa pack for your hot tub.